The 7 Best Professional Flute Reviews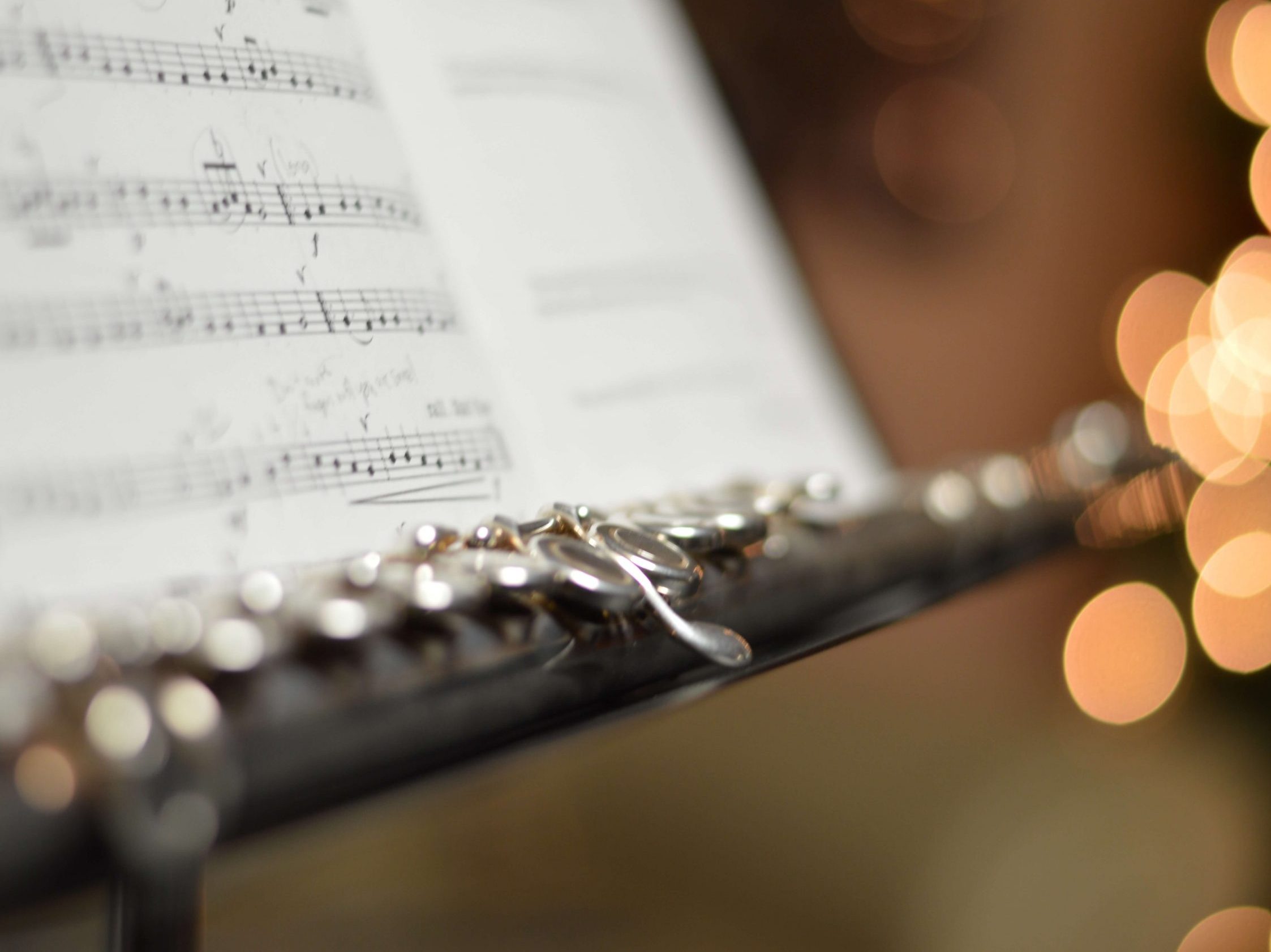 THE 7 BEST PROFESSIONAL FLUTE REVIEWS
Buying a professional flute can be a challenge. You must choose something according to your level, as these advanced instruments are not so simple and easy to play for beginners. Besides, it is not a good idea to take the risks of getting a cheap flute that will not sound as you expected or impede you developing your skills, so you must be decided to invest a considerable amount of money.
To help you in your mission, we have reviewed the most affordable professional flutes so you can have a list of their best features and decide by yourself.
Model
Alternative
Jupiter 611RBSO
Preview



Our choice
Preview

Best Price
Preview

Alternative
Preview

Azumi AZ2SRBO
Azumi is a company specialized in producing flutes exceptionally, and that is why we need to put it on the top of our list. Shuichi Tanaka is, besides one the best flute makers in the world, the professional in charge of manufacturing Azumi's flutes, following the Japanese construction tradition.
The Azumi flutes series are divided according to their headjoint, having S-Cut (oval lip-plate) or Z-Cut (angular lip-plate). Our choice is the AZ2SRBO, with a Z-Cut that produces a powerful and precise sound, achieving a focused tone thanks to its easy articulation and its headjoint made of 925 sterling silver.

B-flat key
Includes a hard leather french-style case
With silver-plated body and keys and stainless steel springs
Check Offer
The 7 Best Professional Flute Reviews
Azumi AZ2SRBO
back to menu ↑
Pearl 765RBE
Another example of the Japanese tradition when it comes to flutes is Pearl. Founded in 1946 in Japan by Katsumi Yanagisawa, the company started producing musical instruments and accessories, starting later on 1968 creating handmade flutes.
The 765RBE is an excellent flute with professional features, such as French pointed arms for a perfect pad sealing, offset G keys for a perfect hand position and more comfort while playing (specially if you have small hands) and the split E-mechanism that makes the sound of the high E easier to play and more stable.
Features elegant French pointed keys
Pearl's one-piece core-bar construction
Made of 925 silver headjoint, body and footjoint
Check Offer
The 7 Best Professional Flute Reviews
Pearl 765RBE
back to menu ↑
Gemeinhardt 3OSB
Gemeinhardt is one of the largest exclusive manufacturer of both flutes and piccolos, producing woodwind instruments for musicians of all levels around the world.
The 3OSB is a flute made of solid silver body, headjoint and foot. The offset G, French silver plated keys give more flexibility and allows professional musicians to play using different extended techniques.

Low B key
French-style case with shoulder strap and insulated case cover included
Features Gemeinhardt's sterling silver NG1 headjoint
Check Offer
The 7 Best Professional Flute Reviews
Gemeinhardt 3OSB
back to menu ↑
Yamaha Professional 677H
Yamaha's 677H is a flute for professional musicians made with the company's usual high quality. It you are not buying on a budget, this Yamaha's flute is the perfect option.
The 677H has an improved, hand-finished sterling silver headjoint, different than the Type A headjoint of Yamaha's other handmade flutes: its specially designed cut brings an excellent response and dynamic range, producing a rich sound and warm tone.

Made of sterling silver in body and headjoint with nickel silver keys
Includes Straubinger Phoenix Pads for a better seal and a lighter touch
Headjoint, body and footjoint are treated with Yamaha's acoustic annealing
Check Offer
The 7 Best Professional Flute Reviews
Yamaha Professional 677H
back to menu ↑
Roffee RF-S6
Roffee is a Sino-German company with more than 40 years of experience that produces high-quality wind instruments, tested by professional artisans.
What we like about this brand is that you can count with luxury options but also pretty reasonably-priced flutes, such as the RF-S6 model. This flute is made of nickel silver, with a 18K gold plated finish. It produces a very nice sound and includes a 1-year warranty for some peace of mind.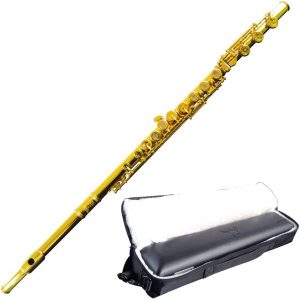 Features leather pads for strong airtightness
Includes: case, cleaning cloth and swab, a pair of gloves, and a screwdriver
1-year warranty included
Check Offer
The 7 Best Professional Flute Reviews
Roffee RF-S6
back to menu ↑
Di Zhao DZ-700
Di Zhao is a quite modern company, founded in 2006 and specialized in producing fine flutes.
The DZ-700 model, made of sterling silver with silver plated keys, features professional elements such as pointed key arms and open holes, which makes it a very good option for those advanced players.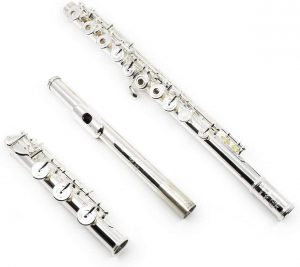 5-year limited manufacturer's warranty
Padded with shimmed Pisoni pads
Includes a black soft cover case for storage
Check Offer
The 7 Best Professional Flute Reviews
Di Zhao DZ-700
back to menu ↑
Jupiter 611RBSO
To end our list, we would like to include an intermediate-advanced flute produced by Jupiter: the 611RBSO.
This flute is made of silver-plated nickel with a 925 sterling silver headjoint, that result in a dark, rich tone with a strong projection. It features open hole keys allows for a quicker response while playing,

Key of C
Includes a French case and cover for storage
Features a B footjoint
Check Offer
The 7 Best Professional Flute Reviews
Jupiter 611RBSO
Our choice: Azumi AZ2SRBO
Azumi produces the best quality-price ratio flutes, creating a musical instrument that is affordable but of the highest quality, and designed by a professional like Shuichi Tanaka.
PROS
Handmade headjoint
Offset G keys
Includes case and cover