Best Guitar Distortion and Multi-Effects Pedals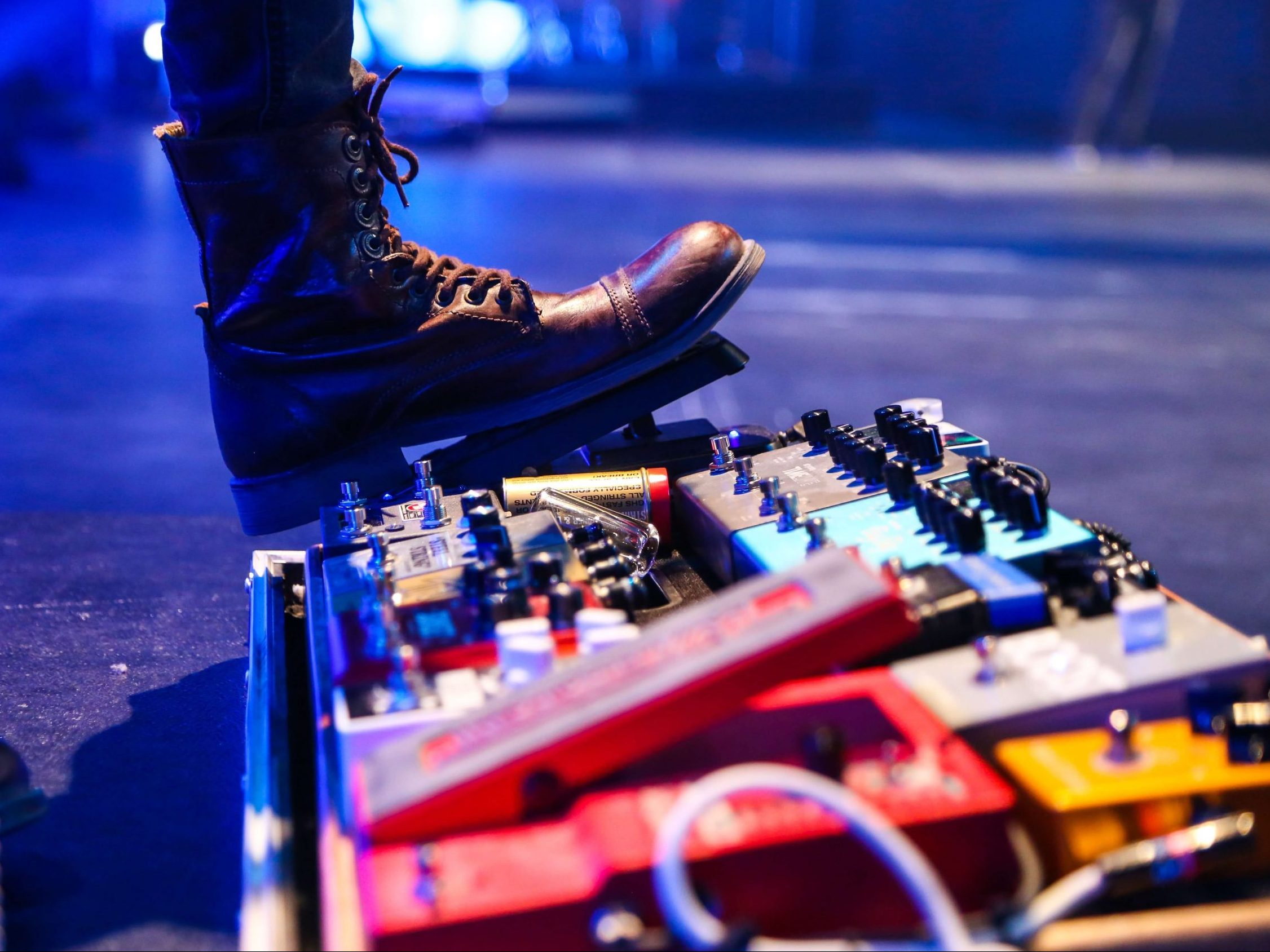 Best Guitar Distortion and Multi-Effects Pedals
Those who aspire to be real rockstars or simply want to enjoy their electric guitars at home need a fine guitar pedal.
Specially now that we are forced to stay indoors due to the coronavirus outbreak, a multi-effects or distortion pedal can be a lot of fun, letting you explore new sounds on your favorite guitar. For this reason, we have searched for the best options at the best price, so you can rock the night (and day).
Take a look at this selection and choose the most suitable for you!
ZOOM G1X FOUR Guitar Multi-Effects Processor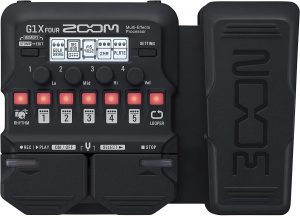 Features over 70 effects and 13 amp models
With 68 built-in rhythm patterns
ZOOM's pedal to control volume, delay, pitch
Inputs for standard guitar, external audio players and amp/headphone
Check Offer
Best Guitar Effects Pedals
ZOOM G1X FOUR Guitar Multi-Effects Processor
back to menu ↑
FLAMMA FS22 Stereo Delay and Reverb Pedal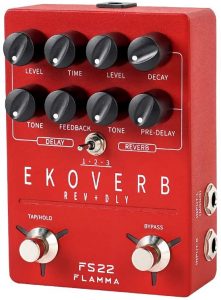 3 pairs of built-in delay and reverb effects
Features Tap tempo and Freeze functions
Dual-footswitch stereo delay and reverb effects
Trail on function for a fade out effect
Check Offer
Best Guitar Effects Pedals
FLAMMA FS22 Stereo Delay and Reverb Pedal
back to menu ↑
BOSS GT-100 Guitar Multi-effects Pedal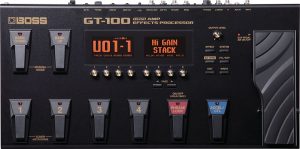 Dual-LCD and 8-knob user interface for a fast access and intuitive control
A/B channel divider to assign different amps and effects
Enhanced USB audio/MIDI interface with multi-channel operation
Features a guitar-to-MIDI conversion function
Check Offer
Best Guitar Effects Pedals
BOSS GT-100 Guitar Multi-effects Pedal
back to menu ↑
AMMOON Multi-effects Guitar Pedal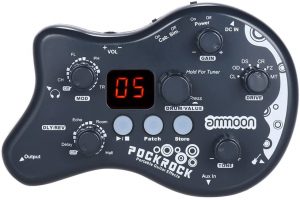 Features 5 effect modules including 15 effect types
40 drum rhythms equipped with tuning function for multiple styles
16 preset patches and another 16 user patches to create your own sound library
Dual power supply: DC 9V adapter or 2 AAA batteries
Check Offer
Best Guitar Effects Pedals
AMMOON Multi-effects Guitar Pedal
back to menu ↑
BOSS DS-2 Turbo Distortion Pedal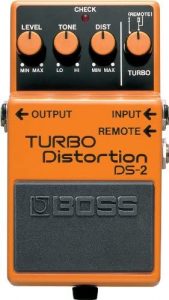 Features the classic BOSS distortion tones plus 2 Turbo modes
Mode 1: warm distortion with flat frequency response
Mode 2: biting distortion with mid-range boost
With a built-in remote jack to connect an external footswitch
Check Offer
Best Guitar Effects Pedals
Boss DS-2 Turbo Distortion Pedal
back to menu ↑
VOX Stomplab2G Multi-Effects Pedal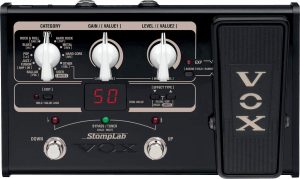 Features 100 preset programs plus 20 user programs you can edit and save
103 types of modeling effects available thanks to Stomp Lab IIG
Plug and play: very easy to use interface, even for newbies
High-quality looks plus high-quality sound
Check Offer
Best Guitar Effects Pedals
VOX Stomplab2G Multi-Effects Pedal
back to menu ↑
MOOER GE150 Guitar Multi Effects Pedal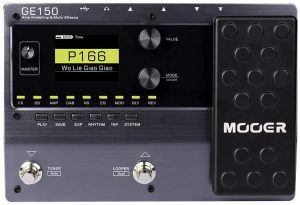 Features 40 types of drum rhythms and 10 metronome settings
With 151 different effects and 200 preset patches
80 seconds recording time with a built-in looper
26 user slots available to load 3rd party files
Check Offer
Best Guitar Effects Pedals
MOOER GE150 Guitar Multi Effects Pedal
back to menu ↑
VALETON GP-100 Multi-Effects Pedal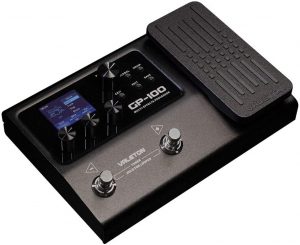 Features 140 built-in acoustic effects
100 built-in drum rhythms and 90 seconds looper
Up to 9 simultaneous effect blocks
20 user slots to load 3rd party support sounds
Check Offer
Best Guitar Effects Pedals
Valeton GP-100 Multi-Effects Pedal