Best Dynamic Microphones for Professional Use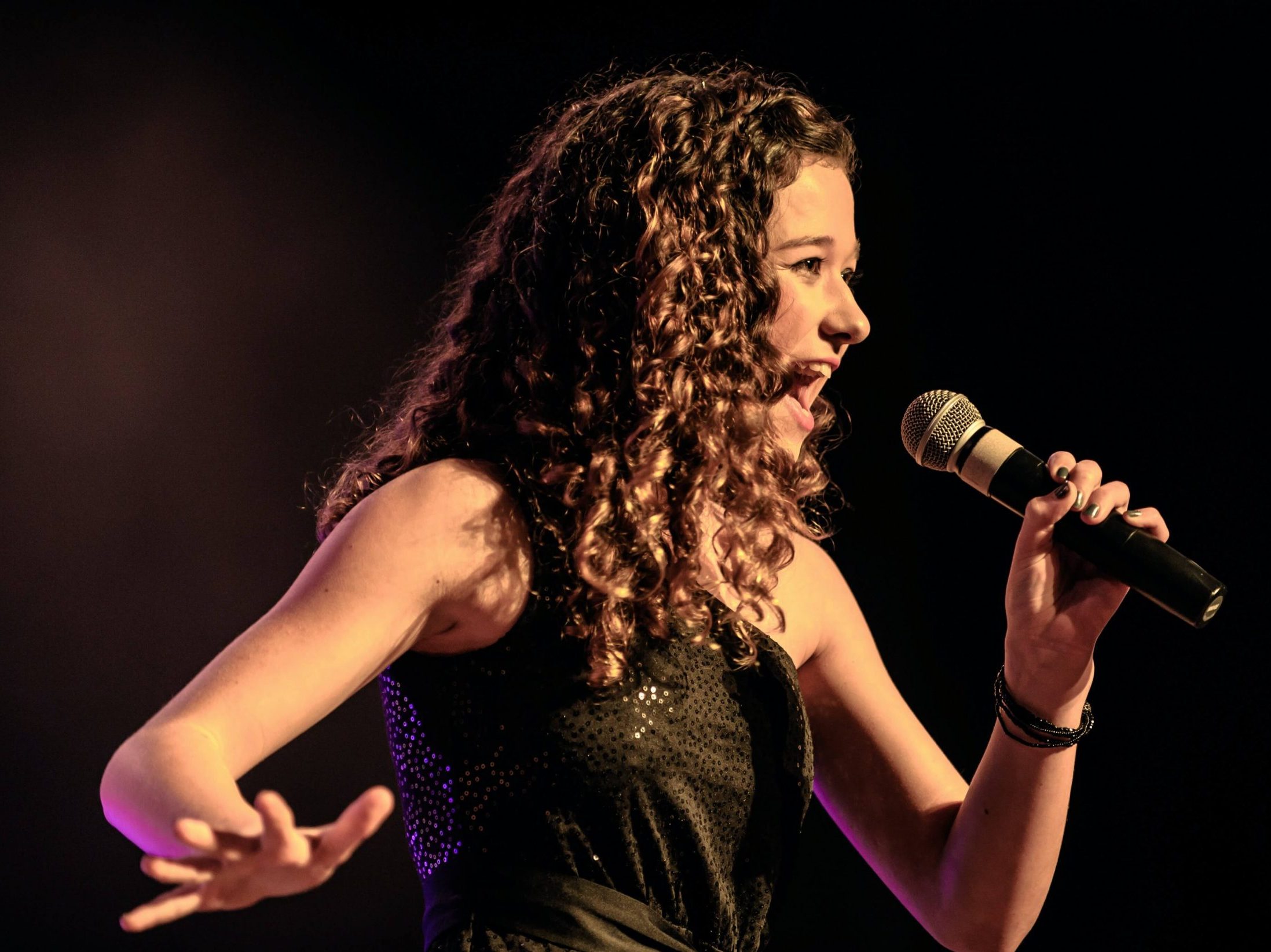 As we mentioned when we talked about condenser microphones, it is important to use the right mic for each occasion if we want to capture sound in the most realistic way possible.
Condenser microphones, as we said, are perfect for quiet recording studios where vocals are the most important thing to capture, as these are more sensitive to high-frequencies. However, if we are looking for a louder performance or to capture stronger sounds (for example, drums), the best option will be a dynamic microphone instead.
Though this is the main reason why you should look for a dynamic microphone, there is another important one to consider: dynamic mics are built to last, being able to resist the hardest conditions.
So, if you are looking for a verstile microphone that lasts forever and that you can drop whenever you want to, do not miss our next review of the best dynamic mics at the best price.
The SM5-LC is a microphone made to last, due to its steel-mesh grille and metal construction.
This cardioid dynamic microphone is perfectly suitable for professionals, as it features a spherical filter that reduces wind and breathe noises to the minimum . The main vocal sound source will be isolated while the background noises are silenced.
You can get just the microphone with its zippered bag and a stand adapter, or include the cable. But if you need all the accessories, choose the whole stage performance kit here.


Rode is a brand that was listed in our previous condenser microphones selection, and it had to be present here too.
This is a cardioid microphone specially designed for those broadcasters, as it is optimised for speech applications, but it can achieve high-quality results with any decent microphone interface you may use, offering a rich and balanced sound.
It features internal elements such as a pop filter to minimise plosives and a shock mounting that helps reducing vibration. Definitely, one of the best dynamic microphones you will get for less than $100.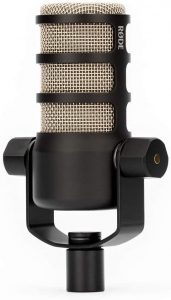 Audio-Technica is another brand to consider when it comes to both condenser or dynamic microphones.
The AT2005 USB is a cardioid dynamic mic that features a USB digital output and a XLR analog output. This way you can use it both for digital recordings or as a conventional microphone in live performances. You will also find a built-in headphone jack and a volume control at the bottom, so you can adjust the sound of the headphones straight from the microphone.
This option includes a tripod desk stand and a clamp, but for a reasonable price you can get the pack that includes and adustable boom arm and headphones instead.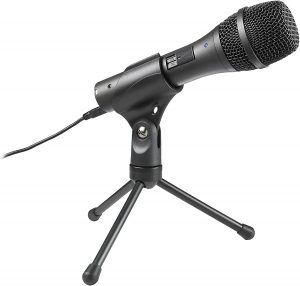 Sennheiser offers real German quality engineering, and their audio products are known all around the globe. So sure they are about their microphones that you will have a 10-year warranty!
The E835 is a cardiod dynamic microphone, which means that the main sound source will be emphasized while the background sound and noises are isolated and silenced. The result is a clean and crystal clear sound, where vocals sound surprisingly natural and bright.


The BCD-1 is an excellent option for those who need a professional-quality dynamic microphone for broadcasting or to use in a recording studio.
The internal shock mount and pop-filter will reduce plosives and mute low background and side noises, which makes it a perfect option for those environments that cannot be completely isolated.
For a decent price, this dynamic microphone includes its own protective case and a wind screen, as well as a built-in swivel mount.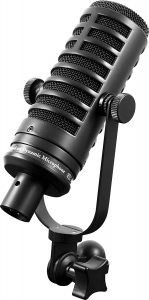 AKG is another of the most popular brands regarding sound products. We like the D5 as it has been specially designed to capture and reproduce high frequency sounds.
The D5 is a dynamic microphone suitable even for the most noisy environments, thanks to its frequency-independent supercardioid polar pattern and the dual-shock mount included. Plus, its spring-steel wire-mesh grille and rugged die-cast housing will resist everything.


With the Q2U Samson Technologies microphone, broadcasting and recording will be easy peasy, as no driver installation is needed: just plug it, and start creating!
Besides the USB digital output to plug it to your computer or laptop, this model features a XLR analog output for when you want to use it with another audio interface or public address system. Plus, you will also find a headphones output, so you can monitor the captured audio.
Besides the microphone, you will get all the accessories needed to start broadcasting and recording immediately: a mic clip, a desktop tripod stand with an extension and a USB an XLR cable.