10 Perfect Gifts for Music Lovers in 2021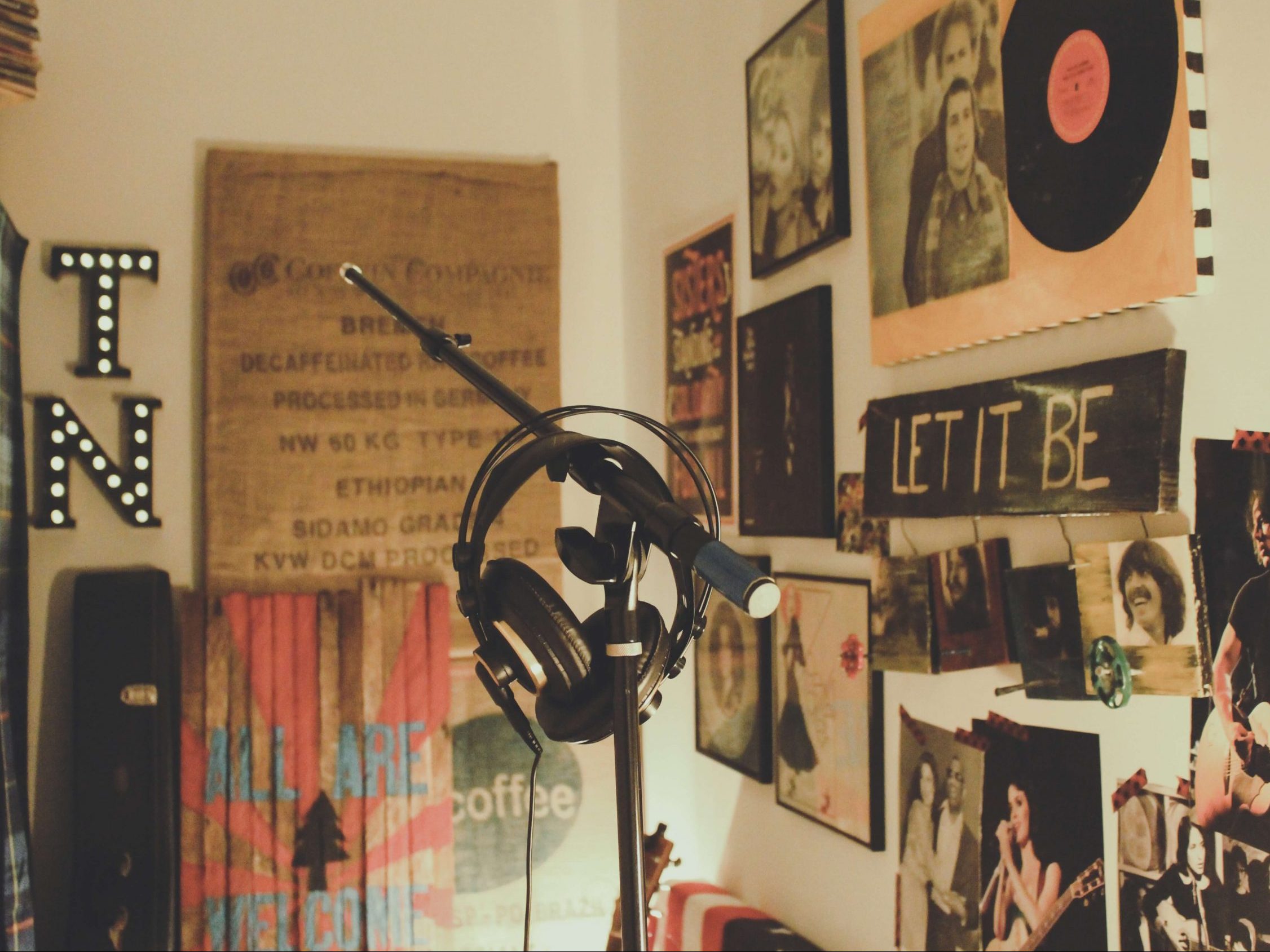 Sometimes it may be difficult to find a perfect gift for a beloved one, but when you know they have a passion… Things just get easier.
If that person happens to be a music lover, today is your lucky day: we have made a selection of music-themed gifts to illustrate you on your decision. You know you will find all types of musical instruments and accessories in our web, but if you are looking for something different, something that you can wear, something that you can hang on a wall… You should check this list. We have considered these pandemic times that are forcing us to stay at home, so you will find some items that will bring a musical touch to any home or music studio.
Take a look at our selection and order yours: St. Valentine's day is just around the corner!
A luxury handbag that suites any outfit (and a perfect gift for that beloved one who is passionate about music).
Its dimensions (7″ x 9″ x 3″) make it perfect both for everyday or a special evening. It features a detailed beadwork on its front, with a magnetic closure and a nylon satin interior. The beautiful jewelry-chain guitar strings are the icing on the cake on this gorgeous designed handbag.


For those real drama queens, we have the perfect gift: this pair of luxury opera glasses in elegant gold and black metal.
All details have been taken into account, even the braided chain that can be removed. They measure 4″ x 2″ and are presented in a box with a protective black vynil pouch and its own cleaning cloth, to keep it shiny and catch everybody's eye.
And what is more important: these glasses have a real 3 x 22 magnification. Ready for a night at the opera?
Perfect to serve cheese, canapes or small "tapas" to your guests at home, but also beautiful enough to leave it out on display when not in use. This grand piano cheese board will definitely add a special touch to your events and special occasions.
The measures of this wood grand piano cheese board are 8″ x 11″, and features a lead-free pewter handcrafted keyboard on one side.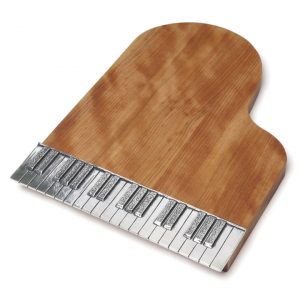 For guitar heros, rockstars and Fender fans, here is a perfect gift: bookends to keep not only books, but CDs, DVDs, or vinyls perfectly organized. And what is best: they have been crafted using alder wood and the same materials used on Fender guitars production at Fender's California facility.
Add a touch of style to your music corner or shelf with these bookends. Because being tidy can be perfectly compatible with being a rockstar.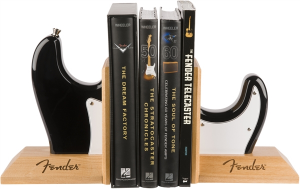 Who wouldn't love to have a beautiful Italian bag on the closet? Could this be the perfect gift for St. Valentine's day?
Handmade with grey suede and black leather, this cross-body handbag has a lovely grand piano design that can upgrade any outfit. The magnetic closure and adjustable leather strap add the final touch of comfort in any occasion, so no doubt its quality and versatility will make it the perfect choice for any woman.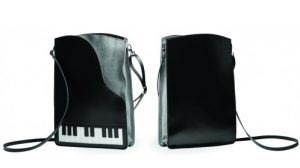 Not only this is a high-quality umbrella, with a wood handle and fabric top, metal ribs, and a click-to-open mechanism… The best thing about it is that it is printed with the lyrics and music of Gene Kelly's unforgettable Singing in the Rain!
A touch of elegance for those rainy days that will make long walks more enjoyable despite of the bad weather.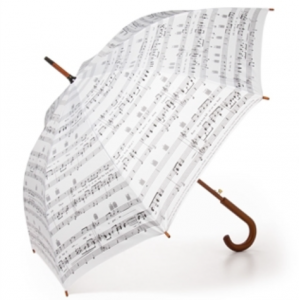 All the lady rockers out there, here is the perfect guitar bag for you!
Made of rugged polyester with a dense foam padding inside, this guitar gig bag features wide backpack straps and handles, as well as zippered pockets for other important belongings, so you can easily carry your guitar and everything you need anywhere.
Choose between a classic and cool black bag or a pink floral animal-print one, according to your mood and how you feel.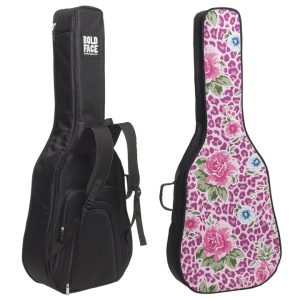 A music stand like this one we propose will provide a touch of refinement that any classic music lover appreciates.
Made from cast and sheet brass and polished to get its golden shine finish, this music stand can be used to keep music sheets on place or as a piece of decoration for any home or studio.
The beautiful tray will also be accessible for everyone, as the stand is adjustable from 30″ to 43″ simply using the knurled grip included. Just a simple assembly is required and it will be ready to shine in any place.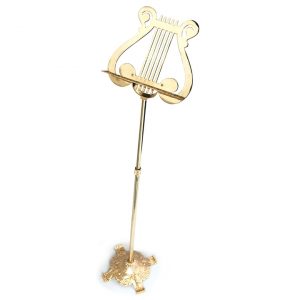 Another collectible for music lovers: a detailed B.B. King's guitar replica.
This 10″ tall mini version of the legendary six string Lucille is individually handcrafted and made of solid wood with metal turning keys. It includes its own mini-A frame stand so you can put it in a strategical place for everyone to see.
Feel like Gulliver in Lilliput with this piece of art in your hands.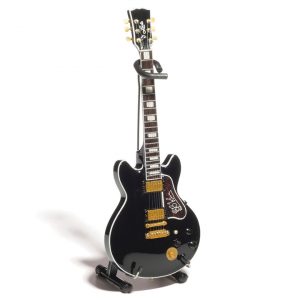 Pajamas have been the most common outfit during this pandemic confinement, and this does not seem to be changing soon. So, until we can go back to our normal lives, this can be a useful and wished gift for anyone.
These cozy flannel long-sleeved shirt and drawstring pants are machine washable and 100% cotton and will bring you all the comfort you need at home. And if you want the whole pack, you will also have the robe and slippers available.