The 10 easiest instruments to learn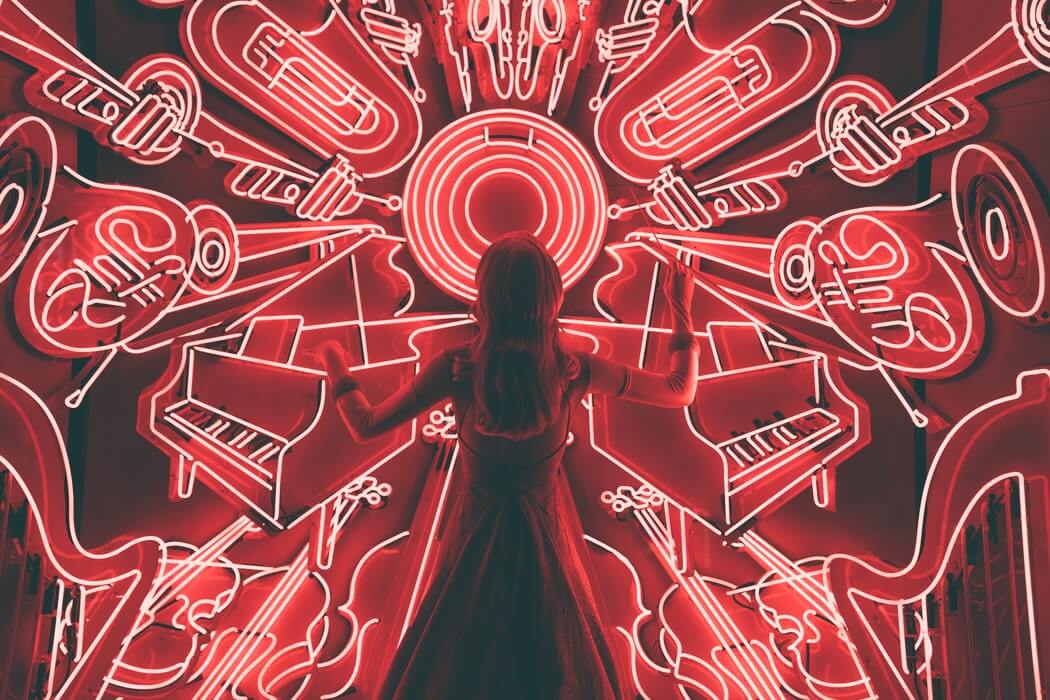 So you think you can learn how to play an instrument? Well, yes, of course you can! We are never too old for that. Besides, learning music has a lot of benefits for our mind, body, and health in general.
And now that you have reached this point, you may have doubts on which instrument you should choose to start your musical career. So let us help you with this: there are some instruments that can make this learning process easier than others, and we have made a list of the most simple ones so you can decide.
Check our selection and choose your musical weapon!
1.Ukulele
The ukulele is our preferred option for learners since it is one of the cheapest, beginner-friendly instruments you can buy.
This instrument has only 4 nylon strings and less frets than an ordinary guitar, so you can learn how to play a few songs in just few weeks. Plus, it is light and small, so you can take it with you and practice wherever you go.
Another advantage of the ukulele is that it has become very popular, and there are many free online resources and videos to learn how to play it.
2.Bass
The bass is another four-stringed instrument. Though it is heavier and bigger than the ukulele, the bass is less intimidating than a guitar for those beginners.
The strings on the bass are thick, so at first (and specially if you come from other stringed instrument) you will need to get your fingers used to them. Then, you just need to have rhythm and play according to a kick drum.



3.Guitar
If you dream with playing the guitar, you will find this instrument has a lot of variations. You can choose among a classical, an acoustic or an electric guitar… the choice is yours!
It might be a little more difficult to start than what you thought, but on the other hand you will find many affordable options, free online resources, tutorials, songs and teachers.
Our recommendation? Try starting with a classic guitar. They are cheaper and less painful for your fingers since they have nylon strings.


4.Banjo
A banjo is a fun and easier alternative to guitars. But they have in common that there are also different varieties, such as acoustic and electric, with a short or a long neck, and with four, five or six strings.
The most common and popular type of banjo is the five-string one, and also the easiest to learn. However, if you already know how to play a guitar, you may consider a six-string banjo for a smoother transition to this new instrument.
Anyway, we recommend you to choose a banjo with a resonator, instead of an open-back one. Banjos with a resonator have a louder sound. Or even better: choose a banjo with a resonator that you can easily remove whenever you want.
5.Keyboards
The main advantage of keyboards and pianos when it comes to learning is that their keys are laid spread. There is no way you can play out of tune: you just need to associate the keys to notes and press them to produce some music.  It does not require fingering like other string instruments. You don't even need the black keys to start playing simple melodies!
If you want to start with this type of instrument, a keyboard is the best option: they are lightweight and cheaper than an ordinary piano. Plus, being electronic, you can use a pair of headphones to practice anywhere and anytime, without bothering your neighbors.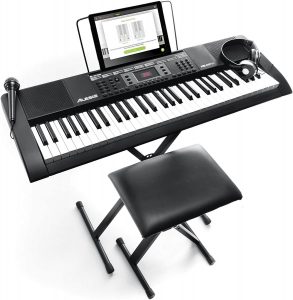 6.Harmonica
The most iconic blues instrument has many advantages: it can be carried on your pocket, it is very affordable, and it will never need tunning.
As a wind instrument, there are some blowing techniques you will need to learn in the harmonica, because it is based on inhaling and exhaling patterns, but this is probably the main difficulty you will find.
Once you master the harmonica, you may even dare to start learning the guitar and play both together!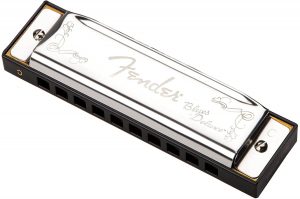 7.Recorder
There are many reasons why a recorder is the typical instrument children start with. You should maybe consider all its advantages if you want to start becoming familiar with music.
Recorders are smaller and lighter than other kinds of flutes or wind instruments. There are no advanced blowing or fingering techniques involved: you can blow and press the keys harder or softer, and the tune will sound perfectly anyway.
You will not find many instruments easier and cheaper to start with. Once you feel confident, you can move to other more complex wind options.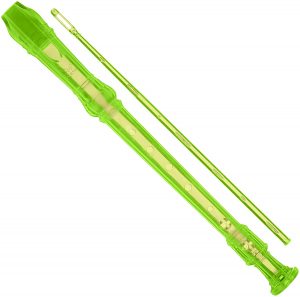 7.Tin Whistle
The tin whistle is one of the most affordable and suitable options for beginners who don't want to learn music with a recorder, or are searching for a folk alternative with a lot of history behind.
The tin whistle is a very simple instrument, with a mouthpiece usually made of plastic and six front fingerholes. To start, you just need to cover those holes with the pads of your fingers. Then, you can move on with more advanced techniques, such as cuts, rolls, strikes or even tonguing.
It will be fun! And you'll be very pleased to hear your first tunes with your tin whistle.
9.Clarinet
Clarinets belong to the woodwind instruments family. Though there are advanced players that will consider clarinet hard to master, it is a better option than a trumpet or trombone for beginners. Besides, a clarinet will be easier to handle!
If you are considering starting your new musical career with a woodwind instrument, a clarinet will be a perfect choice. And if you have a little ambition, once you have discovered all the secrets of the clarinet, then maybe it can help you branch out into a saxophone or a flute.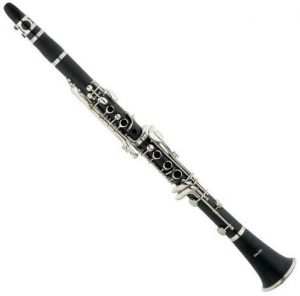 10.Drums
To start mastering the drums, you will find electronic sets that will make your practical sessions easier, since they are light to carry and handle. A perfect solution if you want to keep them in a small apartment or room!
Being electronic, these type of drums have some advantages similar to electronic keyboards: you can choose samples and play them along, and use a pair of headphones to practice whenever you want in silence.