Black Friday: Best Gifts Under $100 for Music Lovers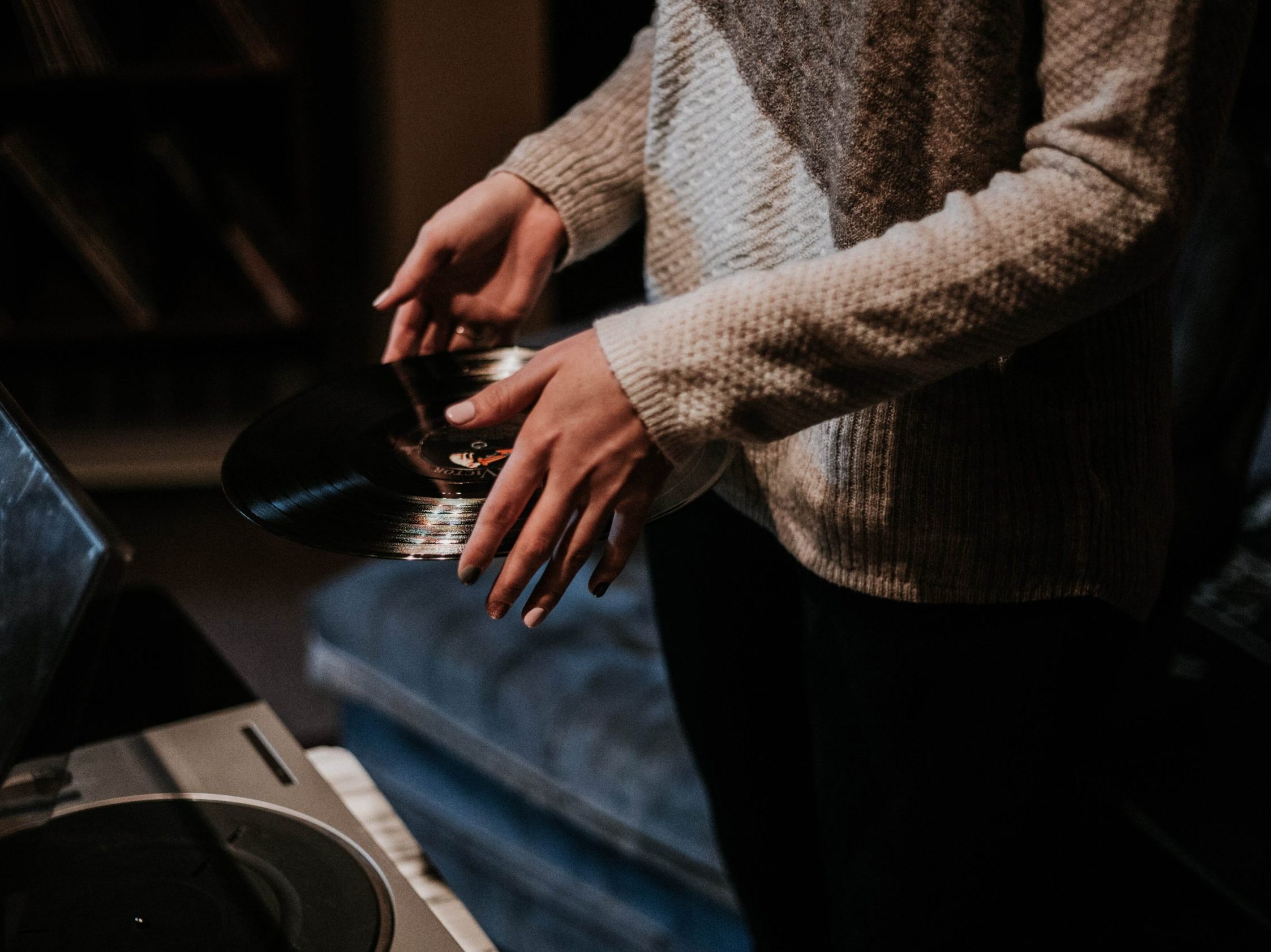 Thank God it's Black Friday! And you might already be thinking about Christmas gifts for your beloved ones…
Any musician among them? Well, here's the thing: we have made a selection of nice gifts to give away for those beginner or expert music players, all of them under $100.
Rock stars, piano artists, music lovers in general: we have something for all of them!
Gifts under $30
Pick-a-Palooza DIY Guitar Pick Maker
Those rock stars will love a gift like this one: the Pick-a-Palooza pick maker, with a stainless steel blade that can turn almost anything into a guitar pick. You can even use old credit cards or any piece of plastic you want to: you will never go pickless again.
There are different colors available for the pick maker: red, blue, black or white. But the set also includes a pick holder keychain made of leather that can hold up to 10 picks, and different colorful stripes that you can use to make cool picks for your cool guitar-style.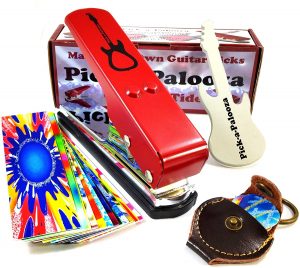 Donner Sheet Music Stand with Carrying Bag
Something very useful to any musician will love is a sheet music stand.
We have found this steel music stand, which is perfectly foldable and even includes its own carrying bag to take it anywhere. It features rubber feet that prevent the stand from slipping, so it won't move an inch from its place.
Some extra accessories included are the music sheet clip holder, USB cable and the rechargeable stand light to perform even on low-light or more intimate scenarios.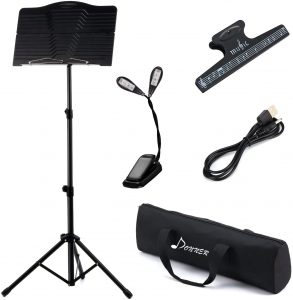 OneOdio Studio Monitor & Mixing DJ Stereo Headsets
For less than $30 you can find a pretty decent pair of headphones suitable for mixing, recording, and listening to the best music as well. OneOdio has the solution with this product that any music lover will appreciate.
These pair of headphones will give a perfect comfort thanks to its soft padded ear cushions for noise isolation. The earcups are swivelling 180º and the headband is perfectly adjustable to every head size, which make them suitable for anybody. Besides, they are available in three different colors: black, light blue or light pink.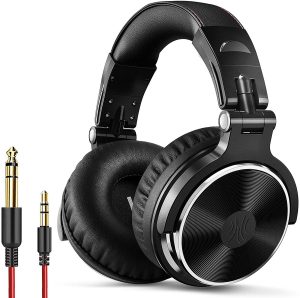 Gifts under $60
YZNlife Piano Tuning Kit
A tuning kit is a perfect gift for piano players, since it will allow them to take care of their piano, instead of paying someone to do it. Help them save some money with a professional tuning kit!
This kit contains 16 different pieces for a perfect piano tuning, made with high quality materials such as stainless steel and wood. Two different screwdrivers, a stop belt, a hammer, a wooden sound bar, a tuning wrench… All of them perfectly organized with their own place on a portable bag.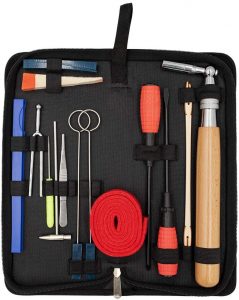 KLIQ AirCell Guitar Strap
For long guitar playing hours, there is a strap that can make every performance and practice more comfortable. Even lighter.
Here you have a perfect guitar strap with AirCell technology that will relieve shoulders from carrying any guitar or bass, and a moisture wicking sytem that avoids sweating, allowing shoulder to breath. There are long, regular, or short lengths available and many different colors and patterns to choose: red, black, pink, camo…
And if this was not enough, it includes a limited lifetime warranty.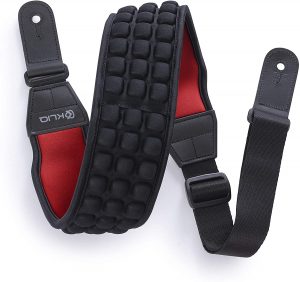 Tasman & Co Guitar Repair and Maintenance Kit
Another useful kit, this time for string instruments. Guitars, basses, ukuleles, banjos… They can all be kept in perfect conditions with a maintenance kit like this one.
For less than $40, your favorite guitar hero can now remove rust from strings, polish metal parts, shape and trim frets… whenever they want it.
All tools come in a woven nylon fabric case that will keep them perfectly organized.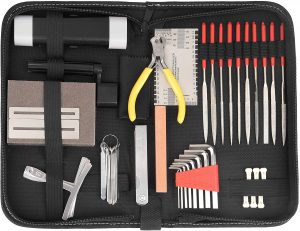 Gifts under $100
Peterson StroboClip Tuner for String and Woodwind Instruments
If you are going to give a musician something as essential as a tuner, you better choose a superb quality one.
This clip-on tuner is suitable for a broad variety of musical instruments, from string ones to woodwinds. Its more than 50 sweetened tunings included will help achieve brighter tones. With soft rubber-lined jaws the instrument will be protected while gripping it firmly, achieving this way a perfect and accurate signal tracking on its high-definition screen.

Foam Acoustic Panels
Yes. For less than $100 you can turn any room at home into a recording studio or a practice room. So, if that music lover you are thinking about lives under your same roof, this can be a perfect gift for you too!
Here you have a pack of 96 acoustic panels made with environmentally friendly polyurethane foam. Each panel is 1″ thick and covers 1 square foot. You can even choose the color: all black, black and blue, red, green…
Place them with liquid glue or double-sided tape on walls, ceilings or doors, and you will have a soundproofed room.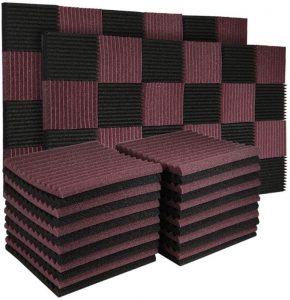 Victrola Nostalgic 6-in-1 Record Player and Multimedia Player
For nostalgic music lovers who think that good music is not made anymore, what best than a retro vinyl player?
Here is the good thing: Victrola offers this record player made with real wood, whose retro look is available in different wood finishes, but much more possibilities than a simply vinyl player: you can also enjoy old CDs and cassettes or turn on the radio and even stream music straight from your smartphone via Bluetooth.
A classy gift for those who miss the old-good-times but love present-day technology.