10 Amps to Perform like a Rock Star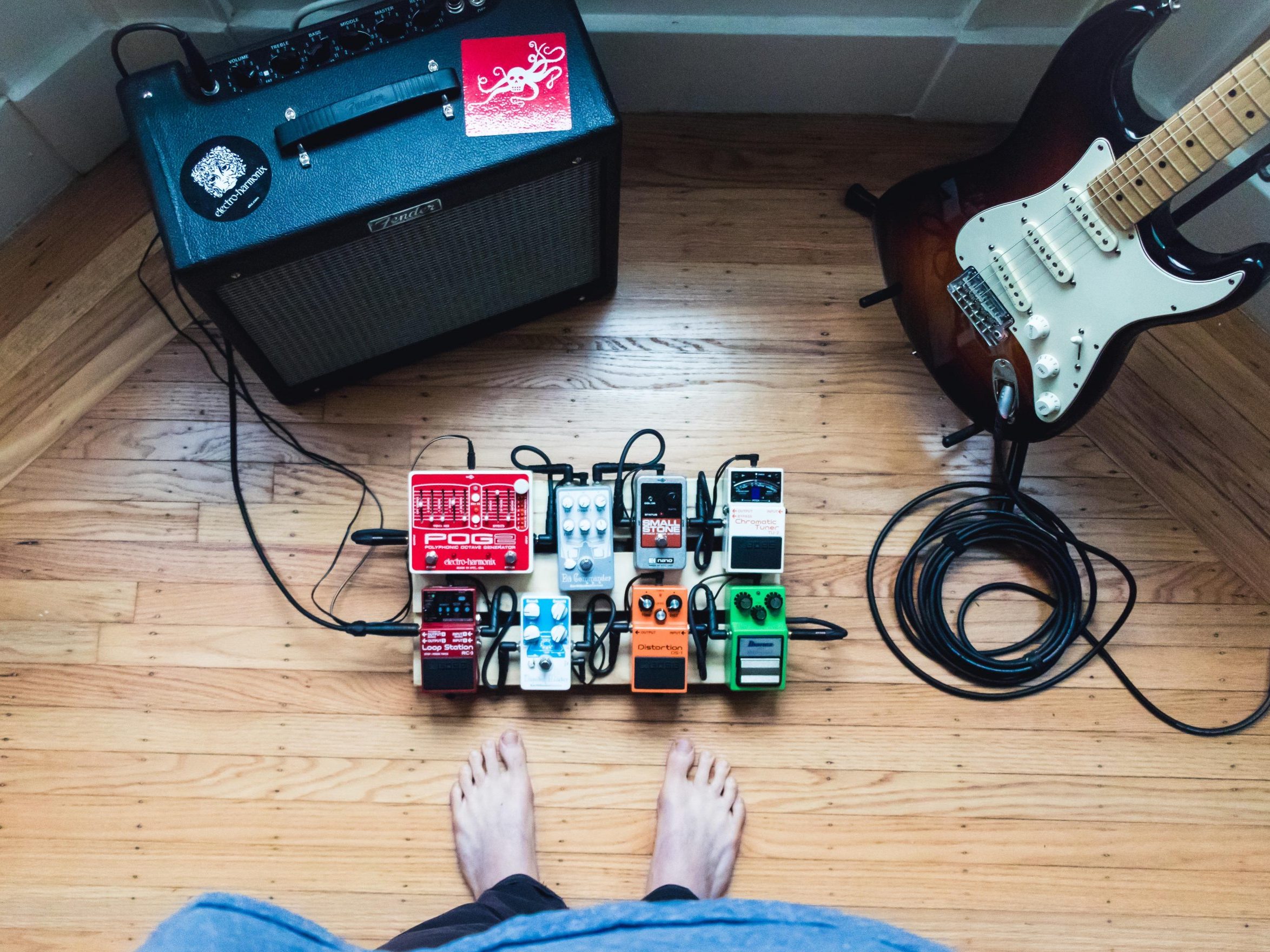 Once you have found the guitar of your dreams, you better find a suitable amplifier for your playing style. Because you may own a guitar that sounds like no other and play it beautifully, but with a bad amp it will sound terrible.
In order to guide you when purchasing your first guitar amp, we have made a list of the best affordable ones: you can choose among compact options for practice hours and small performances at home, but there are also some more powerful amps for bigger stages if you need one.
Check our list and choose yours!
10-Watt to 20-Watt Amps
Rockburn 10-Watt Amplifier
If you are looking for a compact and lightweight guitar amplifier, the 10-Watt Rockburn amp will be perfectly suitable for your bass, acoustic or electric guitar.
It features a carry handle, so you can take this less than 7lbs amp anywhere with you for your practice sessions or small performances. And if you need to practice in silence, with the Rockburn amp you can too, as it has an inbuilt headphone jack.
Besides, it has individual treble and bass controls and even a distortion mode so you can give a personal touch to your guitar performances.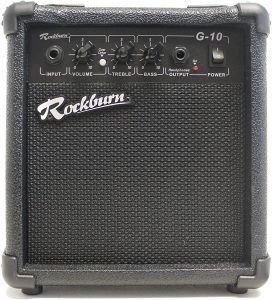 Fender Frontman 10G
Another 10-Watt compact amp is this one by Fender that includes a 10-foot cable for your guitar.
Available in blue or black, it does not only offers an excellent sound quality from its 6″ speaker, but also a cool look, thanks to its frontal classic Fender silver grille cloth.
As in the case of the previous Rockburn amp, you can also plug your headphones and practice in silence, day or night, without disturbing anyone.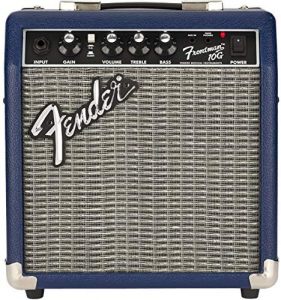 Sawtooth 10-Watt Amp
The last 10-Watt amp of our list is this surprisingly affordable Sawtooth model.
Its sturdy construction consists on a vinyl covered wooden frame that surrounds the open weave fabric grill. This way you will have a perfect sound projection on a compact amp that was built to last.
Play with its treble, mid, bass, gain and overdrive controls for a more unique performance, and use your headphones if you want to. You can do all these things with this under $40 amp!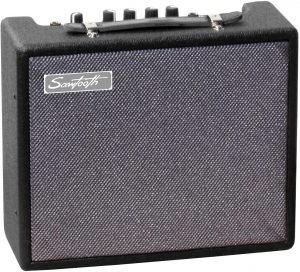 Orange Crush 20 Twin-Channel 20W Amplifier
Moving now to 20-Watt amplifiers, we have a Crush on this Orange amp: it features footswitchable clean and dirty channels, among other controls such as treble, bass, and even a headphone output with a CabSim feature that emulates the sound of a mic'd Orange 4×12″ cabinet.
You will be able to choose among the four stages of gain provided by this amp and play different guitar styles, from the clean sound of the blues to full distorted metal.
All of this concentrated in a compact amp with a classic lovely look.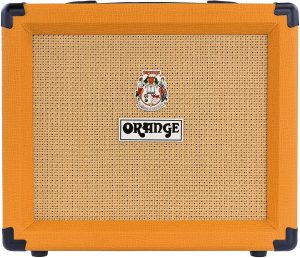 Yamaha THR10II Desktop 20-Watt Amp
Yamaha calls this the "third amp": an amplifier different than those compact ones used for small venues and practice, and the tube amps used in bigger stages.
With its THR10II, Yamaha offers a full wireless experience, as it features Bluetooth connectivity to play your music through its Hi-Fi speakers, and a "THR Remote" mobile app that will allow you to edit the desired tone for your performances: choose among 15 different guitar amp models and 8 effects.
Finally, a really interesting feature of this amp is the built-in rechargeable battery that will allow you to play wherever you want, literally.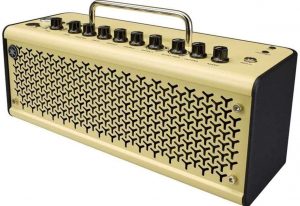 40-Watt to 200-Watt Amps
Positive Grid Spark 40-Watt Amp
Ok, so the next level of amps in our list starts with this Spark 40-Watt one from Positive Grid, suitable for bass, electric and acoustic guitars.
The good thing about the Spark is that it doesn't only work as a simple amp: it will reproduce authentic bass and drums sounds to jam with you and your guitar.
You can also import music from other platforms such as YouTube, Apple Music or Spotify and display the guitar chords in real time with its smart app: learn your favorite songs easily and record your performances with the USB audio interface, so you can then listen to your own music using this amp as a Bluetooth speaker.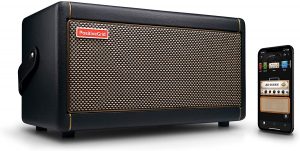 Pyle-Pro PVAMP60 60-Watt Vamp-Series Amp
The PVAMP60 is a 60-Watt amplifier (20-Watt and 30-Watt versions are also available for a lower price) that features an 8″ speaker and a headphone jack to practice in silence.
With clean and overdrive channels and treble, bass and mid controls, you decide how you want to sound like. Add a delay effect or play in a more classic style: it's all up to you with this nice and affordable amplifier.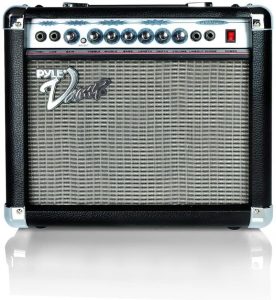 BOSS Katana MKII 100-Watt Amp
Let's pump it a little louder with a 100-Watt amp from BOSS and its 12″ speaker
It features five different effect types: booster, mod, FX, delay and reverb. Each of them has three variations, so you can choose among 15 sound effects. And if this was not enough, you can use BOSS Tone Studio and achieve up to 60 different effect sounds.
And in case you want to enjoy a powerful stereo sound, you can link two different amps with just a cable.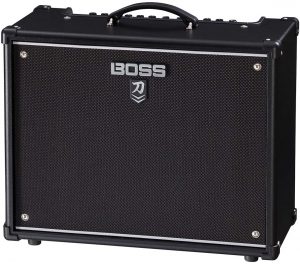 Coolmusic 100-Watt Amplifier
The Coolmusic amplifier may be designed specially for electronic drums, but it is perfectly suitable for other instruments and even microphones with its powerful 100-Watts. You can plug two different instruments or vocal microphones at the same time thanks to its two channels with separated volume controls.
Connect your smartphone or any other device via Bluetooth or USB to have some background music that can help you with your practice sessions. You can even connect another speaker or a mixing console and adjust the sound according to your preferences.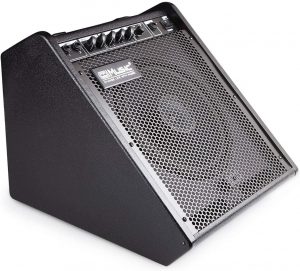 Roland KC-600 200-Watt Amplifier
The most powerful amplifier and the last one in our list is this 200-Watt option from Roland.
It features four different input channels, so you can connect four different instruments or vocal microphones. Enjoy the high quality sound from its 15″ custom woofer, and if you find it not enough, chain another KC-600 using its stereo link function for a perfect stereo amplification.